Sabinas, Coahuila (MEXICO)
"Navidad con Jesús" was a complete success... Many came to the Lord to be healed, saved and delivered. THANKS TO OUR PARTNERS AND CHURCHES THAT SEND GIFTS AND TOYS...BE BLESSED!!!
We just came back from Sabinas, Coahuila. The Lord is so good and His mercy endures forever!!! We had more than 4,000 toys given for our Annual Christmas program: "Christmas with Jesus". Our car and trailer were not enough and we had to take a huge Van full of gifts. When we arrived to the MEXICAN border, they check our things and let us pass through with everything. It was a miracle!! We prayed for the person at the migration point and ministered to her. When G-D gives you a commission and a mission, He will make sure you will be able to fulfill it.
Three of our partners in ministry went with us: Ken Jones and his daughter Tori, Mike Owen and Janna Fenner. WE GIVE ALL OUR GRATITUTE TO ALL THE CHURCHES AND PEOPLE THAT SUPPORTED THIS EVENT. .
What you see in these pictures is just the BAGS of toys... Each bag holded around 20 toys and stuffed animals... 97% of everything we received was brand new and in excelent condition. We did not take with us any broken, dirty or bad toy. People deserve the best, like G-d gave the best from Himself: JESUS.
We really want to thank the churches and people that took the time for collecting toys and putting them into shoe boxes. Those wonderful gifts were given to the orphan children by name. We also delivered toys in different churches of very poor areas. These children were impressed and touched by the message of love we shared with them on your behalf.
THANK YOU!!!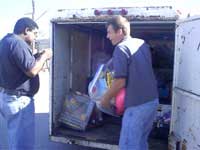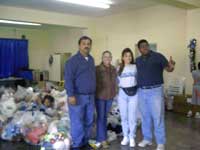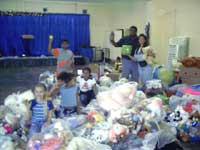 Daniel, Alejandra, Janna, Jorge, Ken, Mike, Catalina and Lorena unpacking and classifying the toys.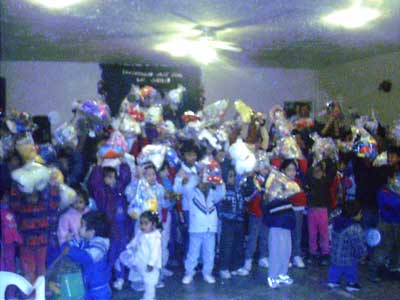 Children from different locations came to our meetings....
We prepared our Christmas program through singing, preaching and playing with the children. We had the opportunity to deliver different gifts to more than 2 thousand children. "Christmas with Jesus" was our motto and the most important gift of all: JESUS

Our children gave themselves to the kids of different commnunities and they really want to serve G-d in the ministry!!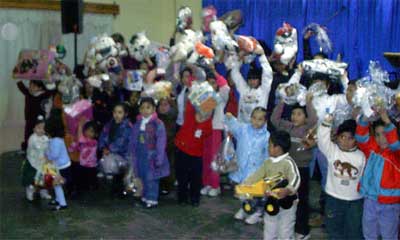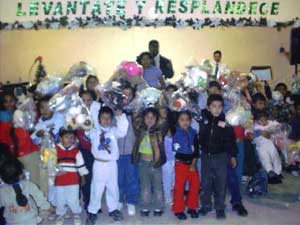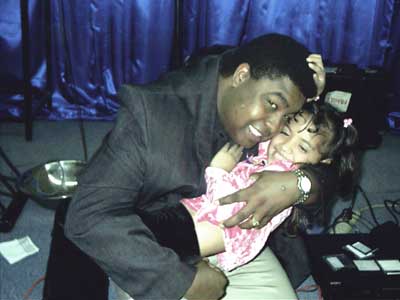 | | |
| --- | --- |
| | |
| We visited the orphans and we ministered to them. We had a wonderful time full of joy. | |
| | |
| | |
| | Our son Daniel had an awesome time too |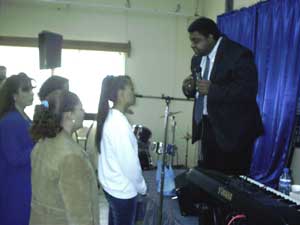 Salvation and prayer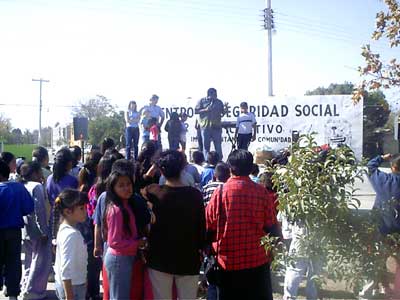 We also had street ministry and it was amazing how people respond not only to the gifts but to the Message of salvation.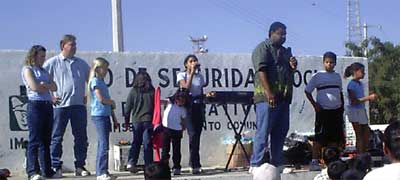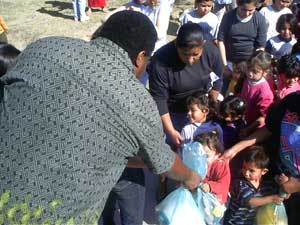 | | |
| --- | --- |
| | Please pray for the future Shalom Nursery Home in Sabinas. They already have the property and we can help them build it for the glory of G-d. |