When: July 2010
Cost: call for more information (from Houston)
This is one of the most affordable missions trip ever. (if you travel with us from Houston). If you are traveling from another state you will be in charge of the air ticket from your local state to Costa Rica. The rest will cover local transportation from San Jose Costa Rica to Chira Island, boat transportation, all meals in the island for 10 days.
Requirements: Filled Forms
Details (dress Code, food, etc): here
Our love and care for this Island in Central America is growing each year with the visit of different teens and youth groups to that place. We truly believe that we can be a blessing to this entire community also, by providing job opportunities, training and spiritual guide.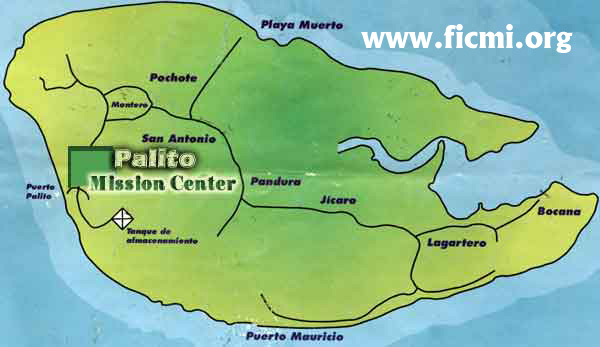 Remember to reserve because we have a limited group space and you won't want to miss the opportunity....During 10 days of your project time, you will continue working on some community and local church projects. You will be sharing Christ's love as you share with the locals. Movies, singing, drama and testimonies will draw smiles from these beautiful people and give you opportunities to present the Gospel message. At the FICMI Training Center in Chira Island base you stay in camping tents and/or in the facilities that are built. We have showers available. (remember this is not a hotel, it's a mission trip)
With only $100 you can reserve your place. This money its non-refundable. If you decide later not to make the trip, we won't return your reservation fee. PAY THE FEE NOW CLICKING ON THE BUTTON BELOW. We can provide a tax receipt for your donation since we are a 501c3 non profit corporation.
You will also have the oportunity to share with the Tarining Center Students that are learning in our Bible Institute.